Print book
Introduction to TeamsWork
| | |
| --- | --- |
| Printed by: | Guest user |
| Date: | Thursday, 6 August 2020, 11:39 AM |
Student and Team Development
Get Engaged and Learn Through Action
Working and interacting with others is something you cannot avoid in life! Many of the rich lessons, teachings and 'ah ha' moments happen when we are engaged and interacting with others. In the French language they use an expression to describe teamwork, esprit de corps. This means a sense of unity, of enthusiasm for common interests and responsibilities, as developed among a group of persons closely associated in a task or cause. At Royal Roads University it is our intention that you start to develop and refine in the following areas:
Self-awareness of team members
Understanding of group dynamics and diversity; respectful of different cultures and values
Individual contributions to team, such as leadership style, values and strengths
Team agreement that consists of a shared goal, aims and values that guide individual and team collaboration
Team agreement of roles and responsibilities and how each will be fulfilled
Give, receive and integrate feedback
Proactively use check-ins to measure success
Implement time for revisions, to ensure common purpose and goal is achieved
Celebrate and reflect on collective experiences that showcase contributions, achievements and challenges
Team Goals
The following team learning outcomes for high performance teamwork are congruent with current research and literature addressing workplace competencies and outcomes wanted by employers. The purpose of high performance teamwork is to help you understand and describe key competencies you are developing in preparation for life, school and career. Teamwork and collaboration is a primary outcome across countries, associations, employers and within higher education.
Team Goals
1. Personal Awareness
Develop self-awareness of individual team members
Identify individual contributions to team, exploring leadership, values, strengths and interests
Identify and plan individual goals for work to be accomplished together
2. Working with Others
Develop awareness and sensitivity of diversity (cultural, social, etc.) among individual members.
Develop individual and team goals for accomplishing work, identifying individual strengths or contributions to team.
Establish an understanding of group dynamics
Understand and create an outline of roles and responsibilities and how each will be fulfilled
3. Inclusive Communication
Create trust and rapport among team members
Develop a team agreement that states collective team and individual expectations, behaviour and conduct, team agreements, roles and responsibilities
Foster team building practices and process that include launching organizing, collaborating, finalizing and celebrating
Establish preferred communication style and online communication platform for open and consistent communication
Practice inclusive communication between all team members, including mutual inquiry, effective questioning, reflective and active listening and effective feed forward
4. Problem Solving & Conflict Resolution
Apply problem solving and conflict resolution skills to improve team process

Resolution of team disagreements through consistent dialogue and open communication
Ability to communicate effectively in diverse and difficult circumstances
Approach conflict directly, tactfully and ethically
5. Reflection and Feedforward
Consistent check-ins and evaluation of team process in application to team assignment and goals
Schedule time for revisions and feedback prior to submission of assignment
Team Coach Role
Similar to many areas of work and life, sometimes teams face challenges, conflict, and unexpected circumstances. RRU's Team Coaching Services offers support to individuals and teams who are facing challenges, or simply looking for strategies to improve their team effectiveness. Our goal is to support students' academic success, while encouraging the ongoing development of teamwork, communication and interpersonal skills.
Facilitates workshops to build team foundations and support the assignment process.
Provide tools, approaches and guidance to support you in developing a high-performing learning environment.
Meet with teams and individuals to provide coaching through the progress of team assignments.
Team Expectations
Your program and instructors have expectations for your behaviour while you are a member of the Royal Roads learning community. These expectations extend to your behaviour on your student teams. Our expectations are that you:
Schedule and Plan Productive Meetings
Setting and sharing an agenda for each meeting at least 24 hours in advance.
Identifying the purpose of each part of the meeting (planning, problem solving, sharing information, making decisions).
Keeping a pubic, written record of our meetings, and especially any plans or decisions made
Sticking to timelines and agenda's – if the agenda is not completed a new meeting will be scheduled
Attending meetings on time
Coming to meetings prepared
Active Participation
Successful teamwork requires everyone's participation. Agreeing to participate actively in teamwork means:
Asking questions when not understanding
Listening with an open mind to the thoughts and ideas of others
Seeking a win- win strategies over win-lose strategies
Each team member agrees to do more than their share of the work
If someone on the team needs support, each team member will willingly agree to help. As a team you understand that everyone needs a hand sometimes, and next time it might be you. If the challenges persist, seek help from instructors, team coach, and any other appropriate resources
Communicate Effectively
Communicating effectively and promptly is crucial for team success. Important communication about team projects should be visible to everyone and be documented. This means:
Agreeing on specific technological communications platforms for each project
Separating social/non team communication from task-related team communication This might mean using one technology for social communication and another for task-related communication
Keeping records of all task-related communication
Including everyone in task-related communications
Responding in a timely manner to team communication
Communicating with the team when we face challenges
Take Responsibility for Team Challenges
Teams may face challenges as they progress through their studies. How challenges are dealt with affect team dynamics and success. Your team must take responsibility for solutions to challenges. This means:
Working to address challenges within the team first
Seeking timely help when you cannot see a way forward
Addressing challenges early, before they become significant
Having honest, compassionate, and difficult conversations amongst the whole team even when this might be upsetting
Leaning in rather than away from interpersonal conflict so that the team comes together, rather than away
Accepting own role in any conflict rather than blaming others
Meet Your Team Coaches
Trish Dyck
, Manager of Student Team Performance (STP), Team Coach, MA in Leadership, PIDP
Trish brings over twenty five years of experience developing and facilitating training on leadership, personal development and team building to her practice as Team Coach at Royal Roads University. Her coaching is grounded in mindfulness, reflection compassion, empathy, and a desire to help others grow. She brings humour and grounded educational theory into the classroom creating a rich learning environment.
Trish achieved her Provincial Instructors Diploma (PIDP) through Vancouver Community College in 2012 and Masters of Arts in Organizational Leadership at Royal Roads in 2014 and joined Royal Roads as a Team Coach. She has recently been the Acting Manager in Student Team Performance. Her years of experience in business development, combined with her travel experiences, and love of the outdoors adds to the stories she uses in the classroom.
She understands that IQ or technical skills are important attributes; however, that they are only part of the picture. Her focus is on supporting individuals to enhance their EQ, or Emotional Intelligence.
Kate Landreth
, Team Coach, MEd
Kate has a strong desire to experience authentic and intentional connections and finds inspiration from her education, international professional and travel experience and mindfulness practice.
With a Masters of Education Degree specialized in Curriculum Development and over ten years of teaching and facilitation experience, she blends her educational knowledge, process skills and strong soft skills when working with learners and faculty. Kate works with Royal Roads learners and teams to achieve better alignment and success with their academic experience. She is passionate with bridging mindfulness, education and coaching, ensuring balance and reflection is present in the learning process.
Kate is committed to student success, building curriculum and learning deliverables and assessment that allow for authentic, practical and relevant learning. Her openness, curiosity and global minded approach influence her coaching, facilitation and teaching.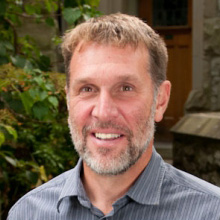 Michael Pardy
, Team Coach, MA Organizational Leadership
Michael Pardy teaches teamwork and leadership at Royal Roads University. Until 2013, he balanced working for Royal Road with running SKILS Ltd, a leading experiential training business he founded in 2003. Pardy has a particular interest in decision-making, leadership, and teamwork in small groups. Pardy has worked with individuals, groups, and organizations to develop capacity and systems to support decision-making leadership, teamwork, and risk assessment for more than 30 years.
Pardy also volunteers his time with Paddle Canada. He has served on a number of advisory boards including the Recreation Boating Advisory Council of Canada and the BC Marine Trails Network Association.
Pardy holds a bachelor's degree in political science from Queens University and a master's degree in organizational leadership from Royal Roads University. He also holds a number of technical certifications in experiential and outdoor education.
Nooreen Shahpreusser
, Team Coach
With a multidisciplinary academic background, Nooreen's professional experience spans over 25 years and includes education, research, theatre, coaching, mentoring and developing/delivering experiential learning experiences. Bringing this rich diversity to her coaching sessions and facilitated programs ensures an extensive breadth and depth of knowledge. Nooreen joined Royal Roads University as an Associate Faculty member in March 2016 and then as a Team Coach, Student Team Performance in September 2016.
Having benefited from immersion in different countries (French, German, Carribean and South East Asian), Nooreen has a unique lived experience of intercultural understanding that allows her to effectively communicate with and relate to diverse groups. This supports her ongoing commitment to enhance others' personal development, leadership and team-building skills.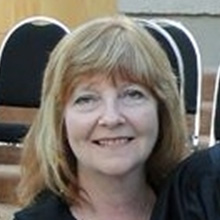 Susan Thackery
, Team Coach, MA Leadership
Susan Thackeray has served as Associate Faculty for Royal Roads University since 2003 and has been in the capacity of Team Coach since 2011 .She has also experienced the honor of supervising students in the achievement of their Capstone project. Susan's areas of interest and curiosity include leadership development, organizational change, appreciative inquiry, team agreements, collaborative practice and open space. Susan is also an active writer and kayaker.
Prior to Royal Roads, Susan worked as a consultant with school districts and community agencies. In addition, she has taught and developed courses at the University of Victoria and Continuing Studies at Royal Roads.
Susan holds a Master of Arts in Leadership from Royal Roads University and a Bachelor's degree in Psychology and Sociology from the University of Victoria. In her academic pursuits she has won awards from the Greater Victoria School District and the Vancouver Island Health Authority.
Royal Roads Student Conduct
Royal Roads University recognizes that students have rights and responsibilities within our learning community.
Students are expected to conduct themselves in a manner consistent with the educational mandate of the University as an institution of higher learning, and in accordance with generally accepted standards of behaviour and published University policies, procedures, and guidelines. In addition to enjoying the rights accorded them by law, Students have the right to free and open intellectual inquiry and to membership in the University community. Students are responsible for making themselves aware of applicable laws and University policies, procedures, and guidelines that are available online on the University website, and abiding by these (Royal Roads University, 2016)
These rights and responsibilities extend to your participation in student teams. Sometimes, students on teams struggle to behave in ways consistent with their rights and responsibilities. For example, sometimes students miss team deadlines or use inappropriate language when communicating with team members. These behaviours can undermine the equal respect and opportunities afforded each student under the Student Code of Conduct. Most of the time, these challenges are transitory and can be addressed through open and honest communication within the team. When these behaviours are persistent, ask for help from your instructor(s), team coaches, and the program office. Sometimes the situation is so serious a formal complaint must be filed.