Introduction to TeamsWork
Meet Your Team Coaches
Trish Dyck
, Manager of Student Team Performance (STP), Team Coach, MA in Leadership, PIDP
Trish brings over twenty five years of experience developing and facilitating training on leadership, personal development and team building to her practice as Team Coach at Royal Roads University. Her coaching is grounded in mindfulness, reflection compassion, empathy, and a desire to help others grow. She brings humour and grounded educational theory into the classroom creating a rich learning environment.
Trish achieved her Provincial Instructors Diploma (PIDP) through Vancouver Community College in 2012 and Masters of Arts in Organizational Leadership at Royal Roads in 2014 and joined Royal Roads as a Team Coach. She has recently been the Acting Manager in Student Team Performance. Her years of experience in business development, combined with her travel experiences, and love of the outdoors adds to the stories she uses in the classroom.
She understands that IQ or technical skills are important attributes; however, that they are only part of the picture. Her focus is on supporting individuals to enhance their EQ, or Emotional Intelligence.
Kate Landreth
, Team Coach, MEd
Kate has a strong desire to experience authentic and intentional connections and finds inspiration from her education, international professional and travel experience and mindfulness practice.
With a Masters of Education Degree specialized in Curriculum Development and over ten years of teaching and facilitation experience, she blends her educational knowledge, process skills and strong soft skills when working with learners and faculty. Kate works with Royal Roads learners and teams to achieve better alignment and success with their academic experience. She is passionate with bridging mindfulness, education and coaching, ensuring balance and reflection is present in the learning process.
Kate is committed to student success, building curriculum and learning deliverables and assessment that allow for authentic, practical and relevant learning. Her openness, curiosity and global minded approach influence her coaching, facilitation and teaching.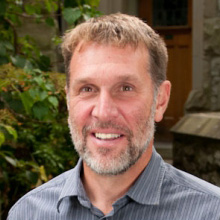 Michael Pardy
, Team Coach, MA Organizational Leadership
Michael Pardy teaches teamwork and leadership at Royal Roads University. Until 2013, he balanced working for Royal Road with running SKILS Ltd, a leading experiential training business he founded in 2003. Pardy has a particular interest in decision-making, leadership, and teamwork in small groups. Pardy has worked with individuals, groups, and organizations to develop capacity and systems to support decision-making leadership, teamwork, and risk assessment for more than 30 years.
Pardy also volunteers his time with Paddle Canada. He has served on a number of advisory boards including the Recreation Boating Advisory Council of Canada and the BC Marine Trails Network Association.
Pardy holds a bachelor's degree in political science from Queens University and a master's degree in organizational leadership from Royal Roads University. He also holds a number of technical certifications in experiential and outdoor education.
Nooreen Shahpreusser
, Team Coach
With a multidisciplinary academic background, Nooreen's professional experience spans over 25 years and includes education, research, theatre, coaching, mentoring and developing/delivering experiential learning experiences. Bringing this rich diversity to her coaching sessions and facilitated programs ensures an extensive breadth and depth of knowledge. Nooreen joined Royal Roads University as an Associate Faculty member in March 2016 and then as a Team Coach, Student Team Performance in September 2016.
Having benefited from immersion in different countries (French, German, Carribean and South East Asian), Nooreen has a unique lived experience of intercultural understanding that allows her to effectively communicate with and relate to diverse groups. This supports her ongoing commitment to enhance others' personal development, leadership and team-building skills.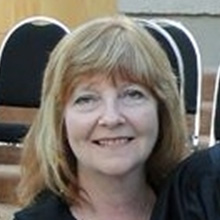 Susan Thackery
, Team Coach, MA Leadership
Susan Thackeray has served as Associate Faculty for Royal Roads University since 2003 and has been in the capacity of Team Coach since 2011 .She has also experienced the honor of supervising students in the achievement of their Capstone project. Susan's areas of interest and curiosity include leadership development, organizational change, appreciative inquiry, team agreements, collaborative practice and open space. Susan is also an active writer and kayaker.
Prior to Royal Roads, Susan worked as a consultant with school districts and community agencies. In addition, she has taught and developed courses at the University of Victoria and Continuing Studies at Royal Roads.
Susan holds a Master of Arts in Leadership from Royal Roads University and a Bachelor's degree in Psychology and Sociology from the University of Victoria. In her academic pursuits she has won awards from the Greater Victoria School District and the Vancouver Island Health Authority.