Inclusive Communication
The Ladder of Inference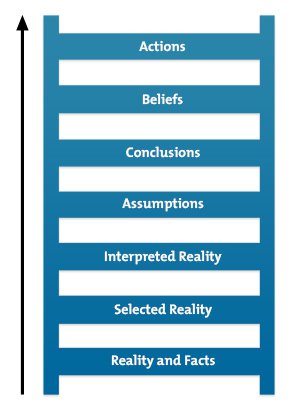 Image retrieved from Mind Tools.
Starting at the bottom of the ladder, we have reality and facts and from there, we:
Experience these selectively based on our beliefs and prior experience.
Interpret what they mean.
Apply our existing assumptions, sometimes without considering them.
Draw conclusions based on the interpreted facts and our assumptions.
Develop beliefs based on these conclusions.
Take actions that seem "right" because they are based on what we believe.