Back Pocket Strategies for your Mini-Sessions
Back Pocket Strategies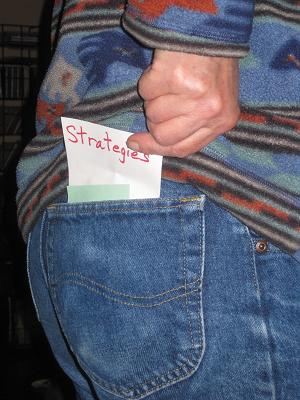 Back Pocket Strategies are suggestions, ideas, possibilities – not requirements. They are intended to help – not limit – you in thinking and planning your facilitation approach.
You are encouraged to experiment and take risks in ISWO, so please feel free to use some, all, or none of what is here to meet the goals and outcomes and provide a valuable learning experience for your participants.
After going through the unit you are assigned to facilitate, review the Back Pocket Strategy that relates to your mini-session.