Using Moodle and Other Technologies
Technology can expand your repertoire of learning activities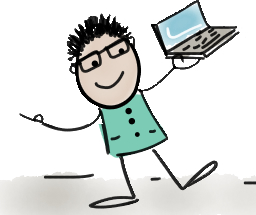 Even a face-to-face course can make excellent use of technology both during class time and between classes. Beyond projecting information and showing videos, there are more ways to use technology in the classroom. Moodle can be used to extend discussions, post additional resources (e.g. PowerPoint slides), offer self-quizzes, collect assignments, and much more. Check the Cloud-based Learning Tools Notification information on the Knowledgebase.
Learn how other instructors use several Moodle tools:
See the Moodle and Other Tools section on the CTET website to view other technologies and their potential uses as well as these links related to teams:
Think about your classroom time - do you have enough time to get everything done? Are there better uses of your face-to-face time? There are ways you can use Moodle and other technologies to enhance and support your classroom time. There may be things students can do outside the classroom that will help make the most of your time together.
These flipped classroom links might give you some ideas:
Last modified: Friday, 23 February 2018, 1:20 PM