Faculty Affairs Contact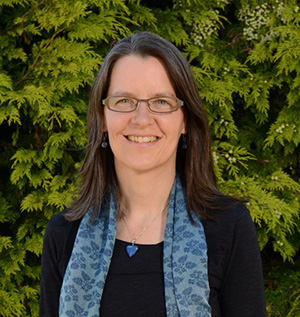 As the Manager for Faculty Affairs, I serve as the liaison for current and prospective Associate Faculty.

For current Associate Faculty members, please explore this Associate Faculty Resources site to find administrative information, key academic orientation resources, as well as teaching- and supervision-related resources. I am a support to you for all Associate Faculty-related matters, though your program head and program staff are your first point of contact for specific course- and program-level matters.
For prospective Associate Faculty, please explore this Associate Faculty Resources site to learn more about Royal Roads University and the Associate Faculty role and contact me to take the next step in becoming an Associate Faculty member.

I hope that this website serves your needs in orienting you to RRU and your work. I welcome your feedback to continue to improve this resource. I also welcome your input with regards to facilitating an environment for all Associate Faculty that is transparent, supportive, and responsive to your needs.
Please don't hesitate to contact me.

Thank you,

Isabel Cordua-von Specht
Last modified: Wednesday, 29 January 2020, 12:53 PM