Project Report
Teaching with Technology (TwT) Instagram / SnapWidget Hashtag Campaign
Overview
As part of Assignment 4: Photoscape Reading - Instagram Posts (Individual), students in the Master of Arts in Tourism Management (MATM) Global Tourism course were asked to create a reflective journal for the duration of their fieldtrip to the United Kingdom and to use Instagram to share their photos / videos, and 50 to 70 word comments linking core course concepts to their posts. The assignment specifically addressed 2 of the Program Learning Outcomes and provided learners with an opportunity to apply parts of the Royal Roads University Learning and Teaching Model as they conducted field work and engaged in life-changing learning.
In an effort to foster a spirit of openness, idea sharing and collegiality, SnapWidget was used to create a unique Hashtag Campaign (#TRMN502_UK) where learners / instructors could easily share their own Instagram photos / videos and comments and view and comment on the images and captions posted by their peers.
In advance of the fieldtrip, participants were invited to a working lunch to get them set up for the Hashtag Campaign. Written instructions and links were provided to learners.
Why Instagram?
Instagram allowed for the following:
Real time sharing of student work (images, video, audio, text,) using iOS and Android devices

Student to student, student to instructor, instructor to student interaction through comments
Why SnapWidget?
SnapWidget allowed for the following:
Creation of a unique Hashtag Campaign to collect all student and instructor Instagram posts / captions

Multiple options to embed and display Instagram photos / videos and comments

Enrollment management: Campaign creator can grant / deny access.

Campaign creator can see who is enrolled and active.

Can be configured to allow campaign followers to re-post via Instagram, Twitter, Facebook, and Pinterest. This feature can be toggled off or on, depending on the level of privacy required.
What did we learn?
Although Instagram is free, in order to be able to create Hashtag Campaigns, CTET needed to upgrade to SnapWidget Pro at $13.64/month

Setting up and creating Hashtag Campaigns requires some time commitment

Learners may need guidance creating their free SnapWidget accounts

Students need to ensure that their Instagram accounts are not set to Private

Suggest that learners create a unique Instagram account (using their correct names) for the course if they are concerned about privacy issues

SnapWidget embed code works well with Moodle
SnapWidget Embed Examples (Links to be created)
Instagram Block: Single image displays for 5 seconds before advancing to the next. Hover over image to stop advance.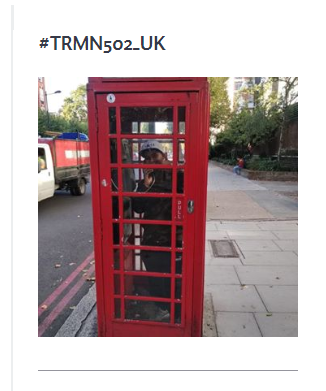 This option seemed to work well on the main course Moodle page since it took up very little room on the page.
Instagram Scrolling: 6 images display at a time and advance every two seconds. Hover over image to stop advance.
To save space, this was added to the top of a page created specifically for this purpose.
Instagram 5 Column by 40 Rows with Captions: This seemed to work well, allowing users to view the majority of posts and comments at a glance.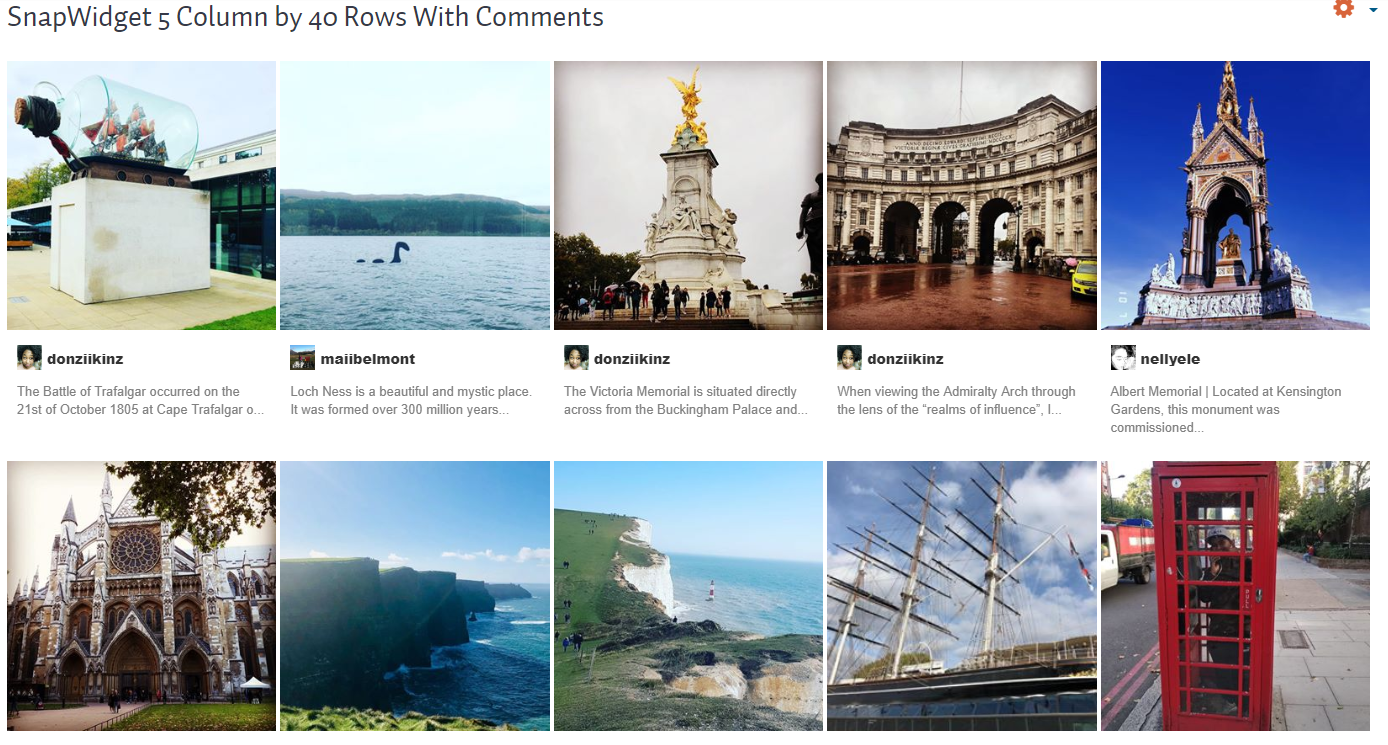 Last modified: Monday, 27 May 2019, 2:21 PM