TOOLKIT - LIST OF CONTENTS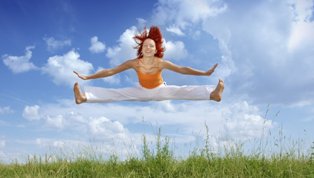 TOOLKIT contents
Description

This is an introduction to legacies and gift planning for conservation and environmental organizations across Canada but groups from other sectors are welcome to take part. You can work through the Toolkit at your own pace and at a time convenient to you.

Toolkit Creator

Name: Natasha van Bentum, CFRE, Project Director, Give Green Canada ("G2"), formerly Green Legacies


Technology and Equipment Readiness
The only equipment required to take the course is an Internet connection with Flash.

There is just one book we highly recommend, "Planned Giving for Canadians" by Frank Minton Frank Minton is mentor to many Canadian gift planners and is based in Seattle, Washington. Check with your local library to see if it is available or through inter-library loan. While you can purchase the book directly from the Canadian Association of Gifts Planners, a downloadable, complete version is one of the benefits of membership in the Canadian Association of Gift Planners (CAGP). Details can be found here.

"G2 has really helped us review our approach to supporters and stakeholders. We now know what we have to do to truly engage the people that are interested in our mission and how to capture their support. From big-picture stuff down to design details, the entire gamut." Christian Cowley, Executive Director, CEED


Learning Outcomes
The TOOLKIT contains the ingredients you need to set you on your way in building a legacy and outreach program for your organization and give tips on tools and resources required to sustain the program for years to come.


Assessment and Evaluation
There are no formal assignments or homework. Course participants take Polls in each unit.


Description of Units

Unit 1 Introduction Unit ("Home Page")

Unit 2 Getting Started and Finding an Advocate or Champion

Unit 3 Tracking Progress

Unit 4 Get Basic Systems in Place

Unit 5 Outreach and Building Relationships

Unit 6 Ecological Gifts Program, Environment Canada

Unit 7 Bequests

Unit 8 Life Insurance

Unit 9 Gifts of Land

Unit 10 Gifts of Securities

Unit 11 Major Gifts

Unit 12 Endowments (under construction)

Unit 13 Other Resources



Unit 1 - Introduction ("Home Page")
The introduction explains why this is a good time to start a legacy and gift planning program in the present economic climate. You will learn how to navigate the Toolkit.


Unit 2 - Getting Started
Are you ready to begin? Check out our comprehensive glossary. Find out how to obtain internal support (an advocate), and find a step-by-step chart outlining the various steps.


Unit 3 - Tracking Progress and Laying the Groundwork
In this unit you will learn about the importance of tracking your progress by measuring activities, not revenue. You will also learn more sophisticated ways of monitoring the program.


Unit 4 - Get Basic Systems in Place
In this unit you will discover the importance of gift acceptance policies and why having such policies in place helps you. You will also learn about working with professional advisors and how to find them. View things from the perspective of an advisor and discover how helpful advisors can be in working with your donors.


Unit 5 - Outreach and Building Relationships
In this unit you will explore many pointers and helpful hints on reaching out to donors, using new media, marketing tips, social networking, trends and opportunities plus the basics such as the donor's bill of rights, confidentiality, etc.


Unit 6 - Bequests & Legacies
In this Unit you will discover the necessary elements to start up a bequest program, find a step-by-step chart on processing bequest gifts, explore templates, and download tips and resources from around the world on such topics as estate administration, legacy societies and recent research.


Unit 7 - Gifts of Life Insurance
This unit explores the world of Life Insurance gifts, the second-most important type of planned gift for an introductory program (after Bequests). Learn why it is a practical way for your organization to receive major gifts through life insurance; download step-by-step charts and a template for your gift acceptance policy.


Unit 8 - Ecological Gifts Program, Environment Canada
This unit will provide you with a good overview of Environment Canada's Ecological Gifts program.

You will find a special power point presentation created by Environment Canada especially for the G2 Toolkit that you are welcome to download and put on your webiste. The unit also covers a variety of topics such as Appraisals and Split Receipting.


Unit 9 - Gifts of Land
In this unit you will discover examples of best practice from other organizations, learn more about conservation agreements, covenants or servitudes, see success stories, learn about the legal tools available for the protection of land, and also find tips about gifts of real estate such as cottages.


Unit 10 - Gifts of Securities
In this unit you will discover why gifts of appreciated securities are a wonderful way to work with your donors to enable them to make major gifts to your organization with favourable tax outcomes for your donors.

Download a step-by-step chart on how to handle gifts of securities, and learn about flow through shares.


Unit 11 - Major Gifts
This unit covers other types of planned gifts such as annuities, tangible assets, large outright gifts of cash, and others.


Unit 12 - Endowments (Under Construction ) and Other Resources
This unit is presently under construction and will explore the world of Endowments. Presently it gives you many links to other gift planning resources.

Some of these links will take you to our main website of Give Green Canada while others will point you to other resources in the field.
Last modified: Monday, 4 February 2013, 9:14 AM